Get rid of ugly roof stains & extend the life of your asphalt shingle roof with our eco-friendly no bleach formula. See Instant visible results. Clean & Rejuvenate your asphalt shingles to get your roof like new again. Backed by a 5-year warranty.
---
---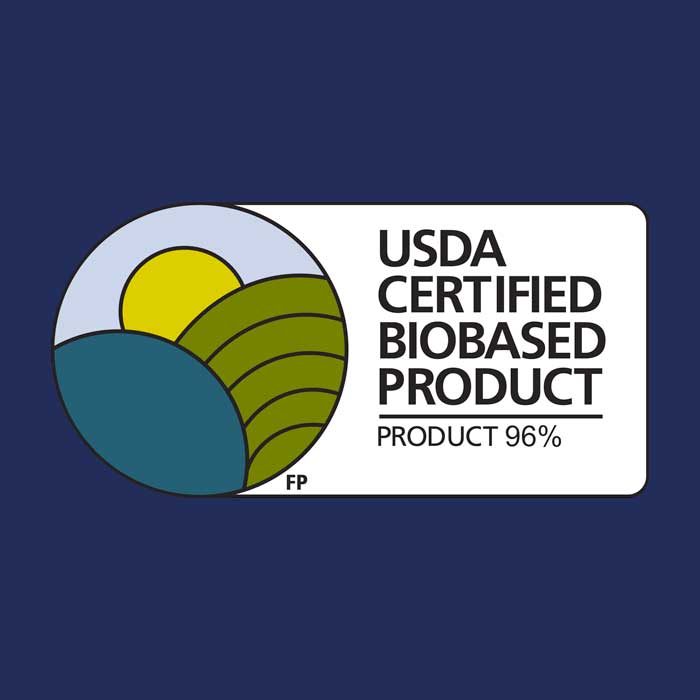 Scientifically Tested, Environmentally Friendly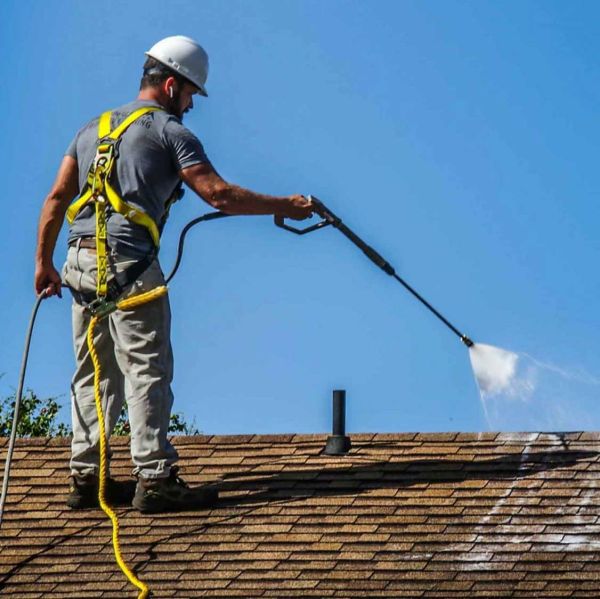 Fast, Clean, and Professional Service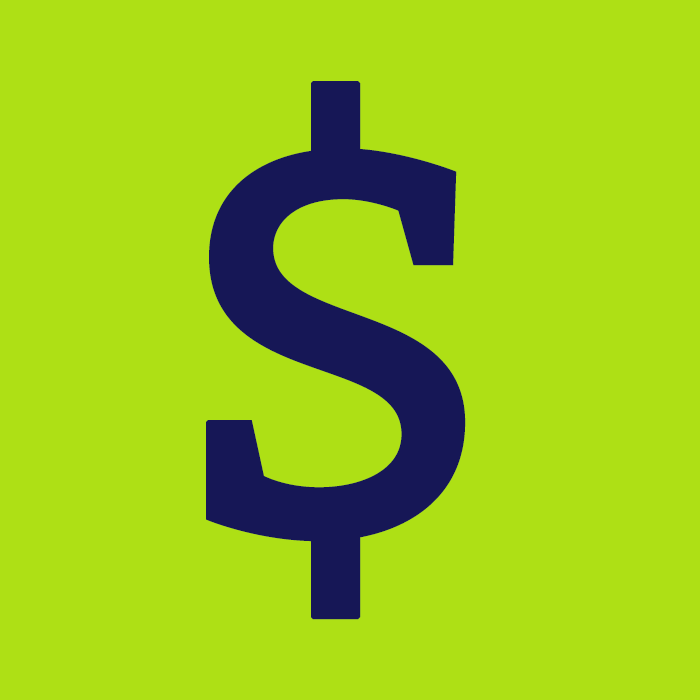 Protect Your Investment and Save!
---
Who Is Roof Rejuvenate of West TN ?
We are much more than just a roof rejuvenation company. Locally owned Roof Rejuvenate of West TN is the new breed of sustainable roofers, we are dedicated to keeping your roof out of the landfill and more money in your pocket.
Roof Rejuvenate of West TN proudly warrants that the treated asphalt shingles will perform as originally designed and warranted by the shingle manufacturer for a period of at least five (5) years from the date of your treatment.
The Roof Rejuvenate of West TN. Warranty is still valid even if your manufacturer's warranty is (or becomes) void due to time or transfer restrictions.
This is not a warranty against leaks from faulty installation or other damage sustained by the roof (hail, high winds). However, if under normal operating & weather conditions the treated shingles lose their proper operating flexibility, granular adhesion characteristics, or structural integrity or performance, Roof Rejuvenate of West TN. will retreat all affected areas on a simple prorated basis (over 60-month warranty period).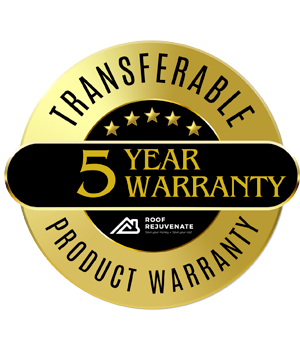 Our Product?
Roof Rejuvenate of West TN ® uses a scientifically formulated, and 100% safe, plant-based, USDA Certified roof rejuvenating spray treatment that was reviewed and approved by PRI Asphalt Technologies, the world's largest private research and development companies.
How Does It Work?
Our treatment consist of a revolutionary award-winning technology which allows millions of micro-beads of all-natural oil to penetrate your old brittle roof. This process restores your roof's flexibility, retain granular loss and waterproofing protection preserving the life of your roof.
Treatments come with a five-year transferrable warranty. Repeating treatments every five years can extend your roof's life by up to fifteen years.
For nearly 20 years, bio-based agricultural oils have been used to treat high-traffic asphalt roadways, restoring their flexibility and extending their life. Thanks to Greener Shingles that technology is now available for your asphalt shingle roof, as a revolutionary alternative to roof replacement. Our proprietary formulation is USDA certified, and proven through independent lab testing to restore shingle flexibility, improve granule adhesion, reduce hail impact, and improve fire resistance. It is also environmentally friendly, and safe for people, plants and pets.
We guarantee that the performance and flexibility of your shingles will be extended by five years with each treatment, backed by our Five Year Limited Warranty, at a price that is up to 80% less expensive than a costly, disruptive roof replacement - and you can repeat the treatment up to three times, adding 15 extra years to the life of your roof.
Signs Your Roof Needs Treatment: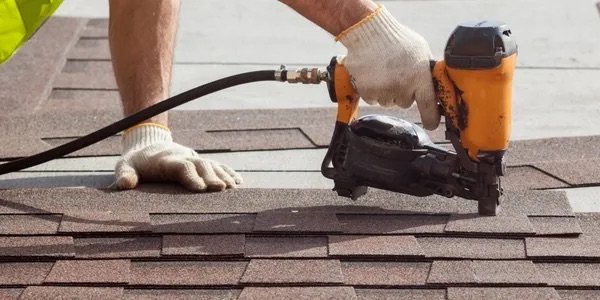 A Roof Nearing the End of Its Service Life
Until now, there has been no alternative to roof replacement that could reverse the aging process of your shingle roof and extend its life. Roof Rejuvenate of West TN can extend the life of your asphalt shingle roof by 5-15 years, for up to 80% less than the cost of replacement. Before you replace that aging roof, contact us to find out if Roof Rejuvenate of West TN can save it.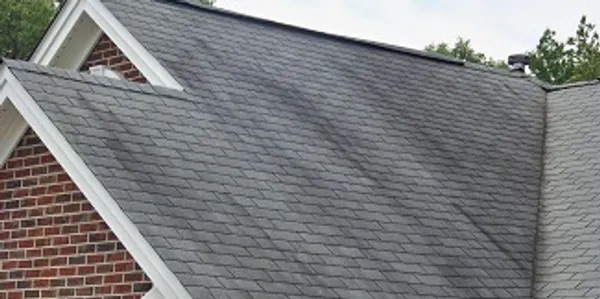 Algae Stains
Black algae stains are prevalent across Florida but most homeowners don't realize those streaks are actually a sign of a failing roof. The reduction of asphalt content in new shingles means the oils dry out much faster than they used to and that is what allows the algae roots to take hold. Roof Rejuvenate of West TN re-saturates the shingle with bio-oils that choke off the root systems of the algae and prevent re-growth. Our special formulation is infused with zinc which is a safe cleanser & algaecide.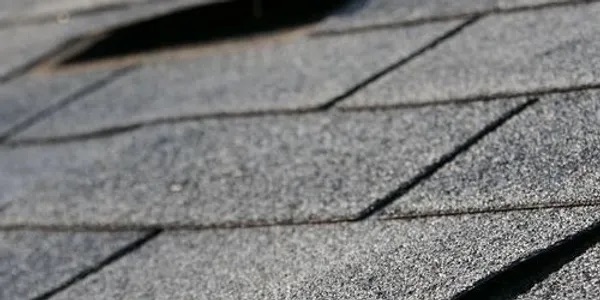 Wind-Damaged Shingles
Evaporation of petro-chemical oils means the adhesive strips that hold shingles together lose their stickiness. That allows the shingle tabs to separate in a storm, causing damage and dramatically increasing the potential for leaks. Roof Rejuvenate of West TN re-activates the adhesive strips so the shingle stays in place during heavy winds.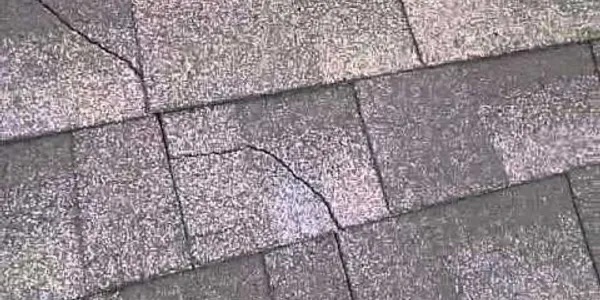 Brittle or Cracked Shingles
The ability to expand and contract in rapidly changing temperatures is vital to the performance of shingles. Evaporation of the petro-chemical oils results in the loss of flexibility, leading to potential cracking, and even leaks. We'll caulk and seal minor cracks before applying Roof Rejuvenate of West TN , restoring flexibility.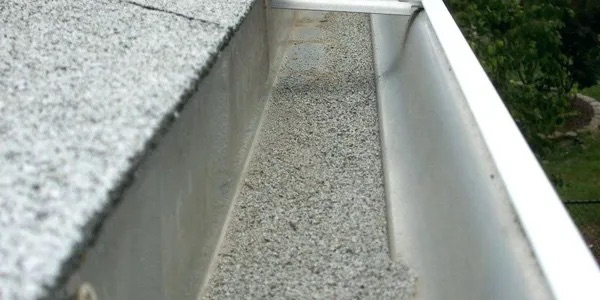 Granule Loss
Granules are the "rock" coating that protects shingles from the elements. As petro-chemical oils evaporate, shingles lose adhesion, become dry and brittle, and granules start to shed, often ending up in the gutter. Roof Rejuvenate of West TN penetrates the shingle, reactivating granular adhesion, and holding the critical protective granules in place.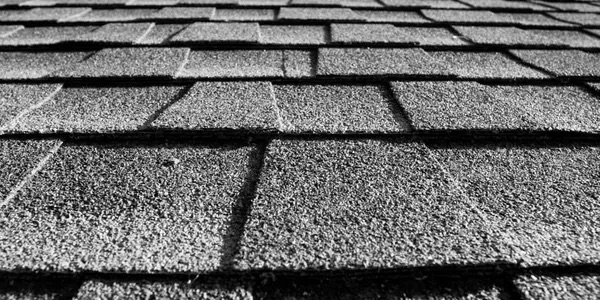 Any Asphalt Shingle Roof That's Over 10 Years Old
Over the last 20 years, shingle manufacturers have reduced the amount of asphalt in shingles by as much as 40%. As a result, a "30 Year Roof" is now failing in as little as 10 years in the Northeastern climate. Even if you don't have visible signs yet, Roof Rejuvenate of West TN will reverse the deterioration of your roof, saving you thousands of dollars over the long term.
HOW WE DO IT:
3 SIMPLE STEPS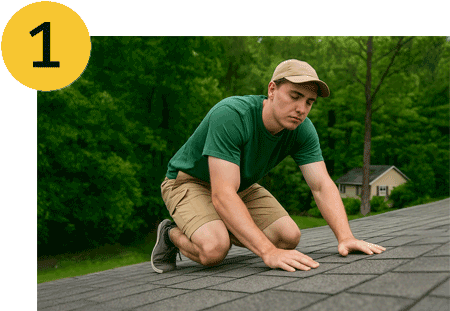 A Detailed Assessment
Roof Rejuvenate of West TN provides a comprehensive report on your roofs condition. This report will tell you if your roof will benefit from Roof Rejuvenate of West TN .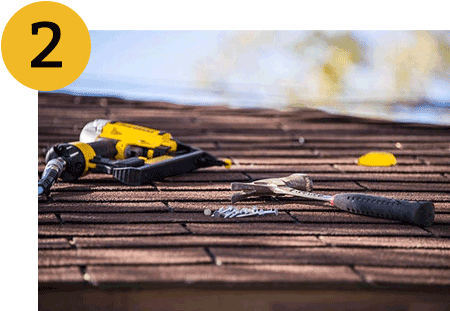 Maintenance to Your Roof
Before treating, our qualified Roof Contractor will perform a tune-up of your entire roofing system, with focus on nail pops and flashings, the most leak-prone areas of your roof.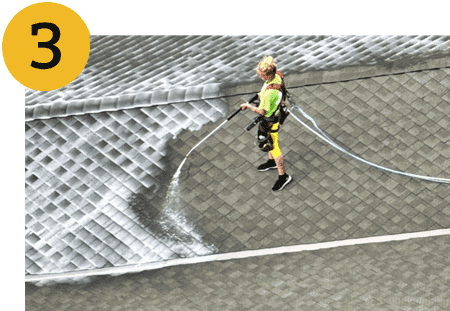 Apply Roof Rejuvenate of West TN Treatment
The application is quick, clean and 100% safe, typically taking less than two hours. Your roof's flexibility, reduction to granular loss and waterproofing protection returns within 72 hours.