---
HOW WE DO IT:
3 SIMPLE STEPS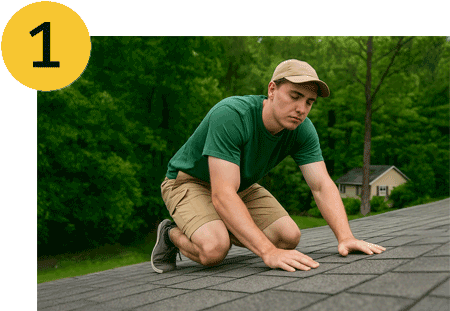 A Detailed Assessment
Roof Rejuvenate of West TN provides a comprehensive report on your roofs condition. This report will tell you if your roof will benefit from Roof Rejuvenate.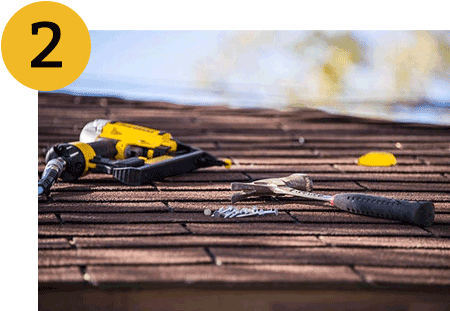 Maintenance Of Your Roof
Before treating, Roof Rejuvenate, will perform a FREE tune-up of your entire roofing system, we will chalk around chimneys and vents, with focus on the flashings, the most leak-prone areas of your roof.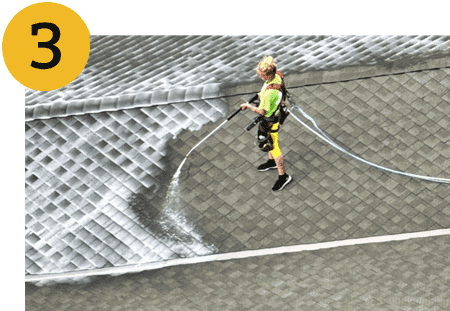 Apply Roof Rejuvenate Treatment
The application is quick, clean and 100% safe, typically taking less than two hours. Your roof's flexibility and waterproofing protection returns within 72 hours.
---
Get rid of ugly roof streaks with our eco-friendly no bleach formula. See Instant visible results. Clean & Rejuvenate your asphalt shingles to get your roof like new again. Backed by 5 year warranty.
The reason roofs have black streaking is because the shingles are dry and mold has taken hold. Roof Rejuvenate safely removes the mold, mildew, moss and algae and prohibits its growth while rehydrating & extending the life of the asphalt shingles. See instant visible results and enjoy your roof looking like new again.
---